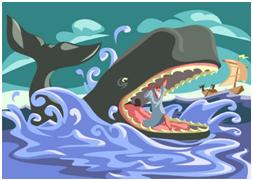 What's the difference between beliefs and facts? The amount of evidence!
Isn't it interesting that there is little evidence for many of the things we believe?
One of the biggest debates we have in the world is between evolution and creationism.
There is more evidence for the theory of evolution, but not enough to make it an absolute fact. That's why it's still considered a theory.
This is not an attempt to roil that debate – just a statement of the known evidence.
Here's what beliefs and facts have in common: They are responsible for contributing to many creations.
For example, engineering marvels are created by assembling available known quantities and creating something new, useful, tangible and totally factual.
Alternately, as mentioned in a previous blog post, Colin Tipping has written in his book Radical Forgiveness,

". . . it is worth noting that even the most widely accepted theories are based on assumptions for which there is very little hard evidence. For example, did you know that not one shred of evidence exists to support Darwin's Theory of Evolution? Historically, that theory ranks as one of the biggest assumptions ever made. It serves as the basic assumption behind all biological science and as the very foundation on which much of our accepted scientific truth rests. However, the fact that no evidence exists to prove this assumption true does not mean that the theory is invalid or not useful."

Even though you can't totally prove your assumption, doesn't mean that it can't spur creations that are factually undeniable.
So rather than argue the superiority of either beliefs or facts, agree that both positions are capable of creating unbelievable things.
You only need to read the incredible story of the loving mother who brought her dead infant back to life to keep the power of your beliefs alive.
Facts are facts and beliefs are beliefs, and both are worth believing in. And that's a fact!
All the best,
John
LOSE WEIGHT & KEEP IT OFF
STOP SMOKING FOREVER
SLEEP THROUGH THE NIGHT EVERY NIGHT
IMPROVE YOUR SELF CONFIDENCE
I LOVE MY BODY
RELAX IN 2 MINUTES
FEEL FOREVER YOUNG
VIRTUAL MASSAGE
Be Sociable, Share!